T H E   L O V E   J U I C E
2018 SHIRAZ
This classic Shiraz was picked late February from the North Western slopes of the Barossa. After open fermentation it was placed into seasoned French oak for 12 months to mature. Open a bottle now with some olives and cheese or a hearty lamb ragu, it will not disappoint. Enjoy with family and friends and keep sharing the love.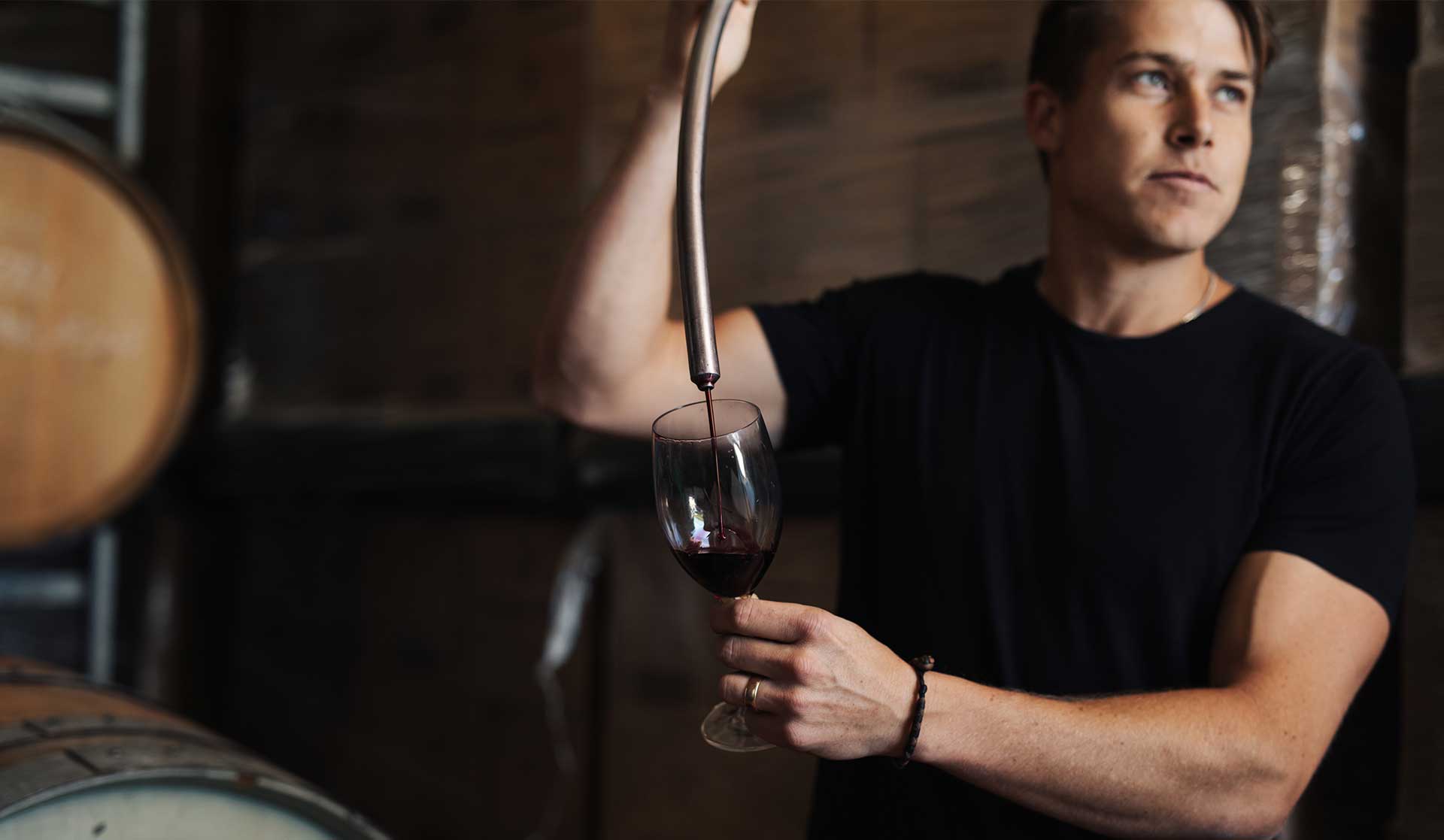 STEEPED IN HISTORY
WHERE IT ALL BEGAN
Hi, my name is Louis Fuller.  My journey begins with fond memories spent at T.D.'s (Grandpa & Grandma) and a seriously cool Cellar under the house where as kids we used to play and listen to TD tell stories.  TD made his own wine way back in the day, Green Patch, I heard him say.  Great days. I was living an adventure-filled childhood in Streaky Bay – just growing up, having fun, and recording memories.
Moved to Adelaide in 2000, and in year 12, I made a life-decision to pursue Professional Golf.  It wasn't until 2014 that I met Aaron Southern of Epsilon Wines … he's the one to thank for nurturing my love of wine.  He taught me everything he knows, and then some …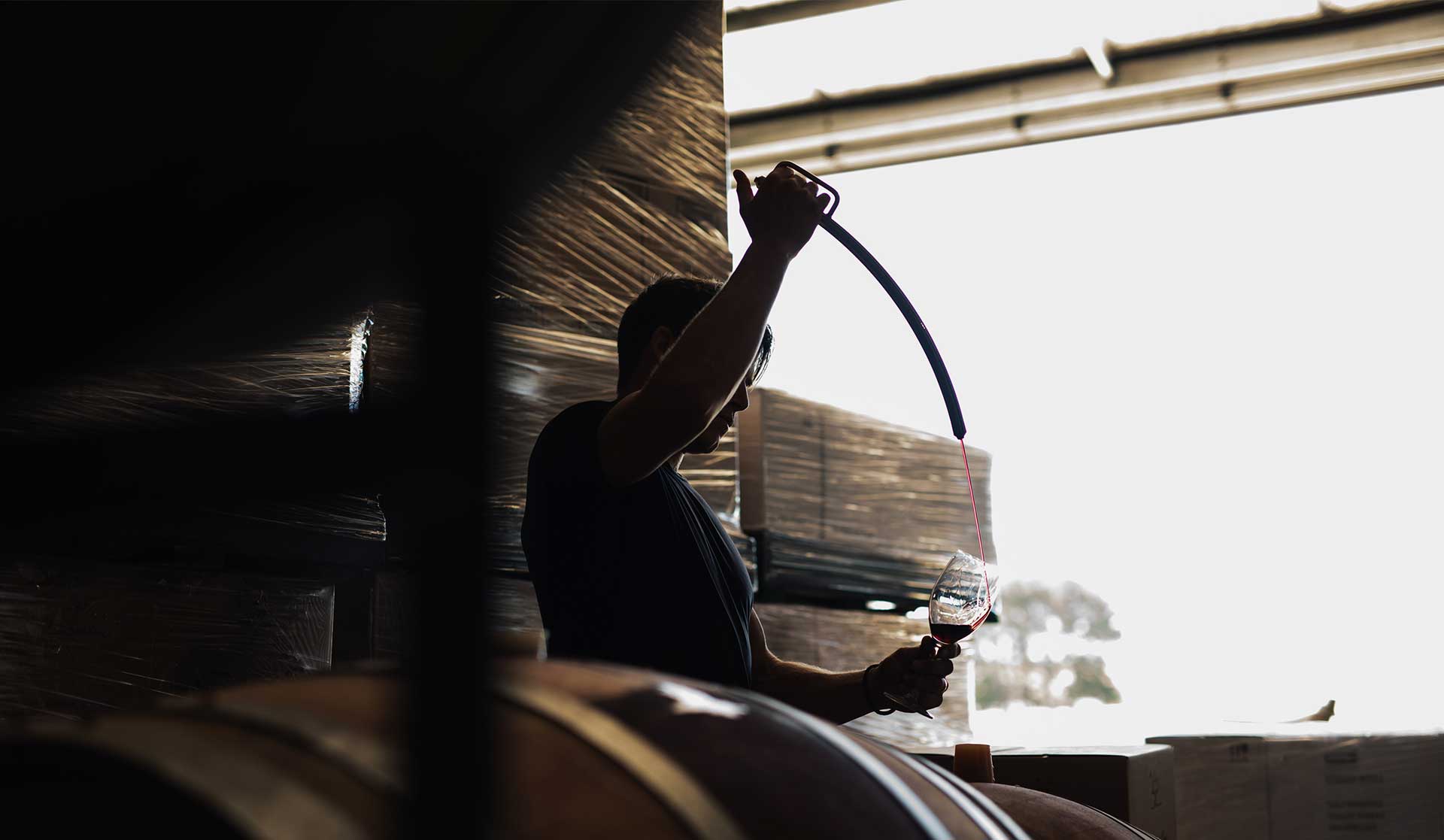 JUST LOUI
THE JOURNEY CONTINUES …
10 Years on the circuit in pursuit of Pro-Golf, Australian Levels and went on to win 2006 SA Amateur.  I gained experience, but I felt life had other plans and better still, it was just around the corner.
I loved the wine so much – I bottled it!
By 2016 I found myself venturing up to the Barossa with the anticipation to explore, live, breathe and observe vintage.
Half-way through vintage, Aaron said, "Why don't I pay you in half-a-ton of grapes, you do the work – I'll educate you in the art of wine making. If the wine is ok – drink it! … If it's no good, you can still make balsamic vinegar out of it (he jokes)".  The wine was so good – I bottled it!  What can I say, that's where it all began, and the journey continues …
THE NEXT CHAPTER
HELLO 'JUST LOUI' …
Having met Aaron back in 2014 and sampling his 'Epsilon' Shiraz, I instantly loved it.  The rest is history.  I said goodbye to Pro-Golf (still enjoying a swing or two), and Aaron opened the door to a whole new chapter.
So without further ado, I would like to introduce – Just Loui – 'The Love Juice' Shiraz.  You can taste the full body of the Shiraz and the pure natural essence of the grape itself.  Enjoy and share with family, friends and loved ones.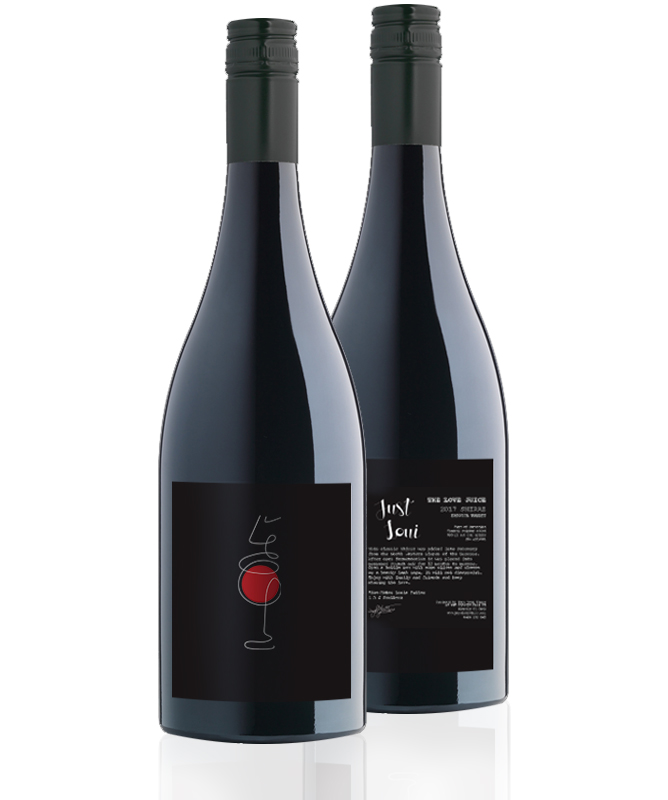 JUST 3 YEARS LATER
JUST LOUI – THE LABEL
Three Vintages later, and already 2016 | 2017 is sold out.  Good news – we're taking orders pre-orders for the release of our latest vintage, 2018.
I feel like this is something I'll be doing for a long time.  It's not a job, it's something I can create and share with people.  Experience the wine itself, from the heart of the Barossa Valley … Just-Loui – A truly Stand-up wine.  Keep sharing the Love.
ON A PERSONAL NOTE
LOUIS FULLER
Life has always directed me to what I'm passionate about.  I have lived and breathed the philosophy "Living my Dream" with the release of my first album which bears the same title, "Living the Dream". My second album, "Around the Next Corner".
You never know what's around the corner – enjoy the moment you are in – the moment you have NOW.
Just Loui – Wine Maker